An Encyclopedia of Keynesian Economics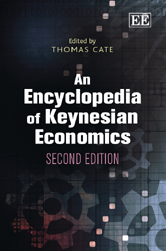 The comprehensive Encyclopedia features accessible, informative and provocative contributions by leading international scholars working in the tradition of Keynes. It brings together widely dispersed yet theoretically congruent ideas, presents concise biographies of economists who have contributed to the debate on Keynes and the Keynesian Revolution, and outlines the basic principles, models and tools used to discuss the economic consequences of The General Theory. Longer entries on specific topics associated with Keynes and the Keynesian Revolution analyse the principal factors that contributed to The General Theory, the economics of Keynes and the rise and apparent decline of Keynesian economics in greater detail.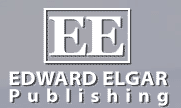 Edward Elgar Publishing
Copyright © 2013 Edward Elgar, Inc.
Entries: 169
Images: 23
People: 220