The American Heritage Student Science Dictionary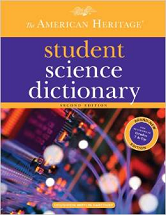 This brand-new edition has been completely revised and updated. With over 4,500 A-Z entries, 450 full-color photographs and drawings, over 150 fascinating feature notes, and full-page tables and charts, it is the most current and comprehensive student science dictionary available.

Houghton Mifflin
Copyright Copyright © 2014 by Houghton Mifflin Company. All rights reserved.
Entries: 4,555
Images: 431
People: 476