The Penguin Dictionary of Sociology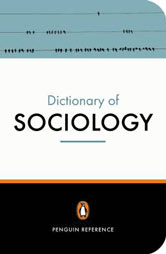 This edition has been updated to reflect the shifts of sociological thought in the last five years. It is designed to support students and teachers of sociology and other related courses and the general reader.

Penguin
Copyright Copyright © Nicholas Abercrombie, Stephen Hill and Bryan Turner, 2006.
Entries: 1,083
Images: 4
People: 593