Dictionary of Developmental Biology and Embryology, Wiley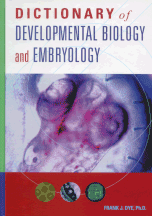 Developmental biology is the study of the mechanisms of development, differentiation, and growth in animals and plants at the molecular, cellular, and genetic levels. This authoritative A-to-Z resource covers classical morphological and cytological terms along with those from modern genetics and molecular biology. Extensively cross-referenced, the Dictionary includes definitions of terms, explanations of concepts, and biographies of historical figures. Comparative aspects are described in order to provide a sense of the evolution of structures.

Wiley
Copyright Copyright © 2002 by Wiley-Liss, Inc.
Entries: 3,446
People: 105