Topic Page: Spock, Dr Benjamin (1903 - 1998)
Summary Article: Spock, Benjamin
From Encyclopedia of American Studies
Many cultural, social, and political dynamics contributed to the phenomenon known as the American "baby boom." This explosion in population, however, does not necessarily get grouped with other worldwide spikes in human population that resulted in mass hunger and extensive environmental impacts. Instead, this social change is tied to one of the most widespread rises in national standards of living in world history. At the core of this social movement was the conviction that stability and a nurturing environment were crucial components of the family structure. More than any other individual, Dr. Benjamin Spock made sure that Americans knew the importance of parenting. Spock stabilized the baby boom and helped to create new ideas and views of the structure of the American family.
The most trusted pediatrician in America history was born in New Haven, Connecticut, on May 2, 1903. With six siblings, Spock learned a lot about caring for children at a very young age. After attending private boarding schools, Spock studied literature and history at Yale University, where he also earned a spot on the Olympic rowing crew that won a gold medal at the 1924 games. He attended the Yale School of Medicine for two years and then transferred to Columbia University's College of Physicians and Surgeons in New York, where he graduated first in his class in 1929.
Although he specialized in pediatrics, Spock worked hard to learn about parents' psychological needs and family dynamics. He became the first practicing pediatrician to additionally study and apply psychoanalysis. The more he talked with parents and studied the psychological and emotional aspects of childhood, the more convinced he became that much of the prevailing wisdom of the day was flawed. And, in 1946, Spock published his new perspective in The Common Sense Book of Baby and Child Care, which ultimately sold 50 million copies and was translated into 39 languages. Spock's book became an essential reference tool for most American families. In addition to his well-known book, Spock created a new model of American parenting through his public lectures and other writings.
Spock sought to give parents confidence in their own expertise in how to raise their children. He urged them to trust many of their instincts. For instance, many doctors and other professionals had instructed parents that picking up infants when they cried would only spoil them. Spock countered that cuddling babies and bestowing affection on children would only make them happier and more secure. Instead of adhering to strict, one-size-fits-all dictates on everything from discipline to toilet training, Spock urged parents to be flexible and to see their children as individuals.
Perhaps most revolutionary of all, he suggested that parenting could be fun. Easing out of the rigid family structure of previous eras, Spock believed that mothers and fathers could actually enjoy their children while also reinforcing their proper behavior. In his writing, Spock provided wisdom as well as very helpful medical advice and treatments to which parents could refer. Some parents referred to it as a "how-to" manual for raising children.
Spock became a much more public figure when he joined with young protestors in marches against the Vietnam War and nuclear proliferation. In 1968, a Boston court convicted Spock of conspiracy to aid and abet draft dodging and sentenced him to two years in prison. The decision was overruled, but Spock was arrested several more times at the Pentagon and the White House for protesting American defense policies. In 1972, Spock made his reformist ideas a political platform in a run for President as the candidate of the People's Party. He received approximately 80,000 votes.
Inevitably when one claims to be an authority on a subject on which everyone has an opinion, he or she is going to be subjected to criticism. Spock's perspectives were criticized most vehemently by groups who disliked the gender stereotyping that seemed to run consistently through his book. Essentially, women were depicted as care givers whereas men were not a primary portion of the home life. In later editions, Spock added more discussion of the participation of fathers, sitters, and day-care centers in child rearing. He also alternated the pronouns he and she when referring to children. His primary message, though, remained that child rearing should be both professional and natural.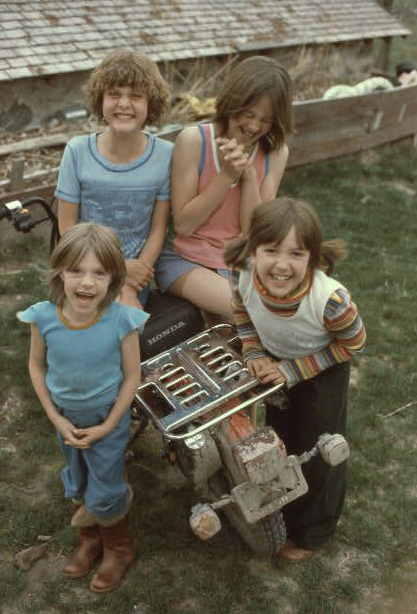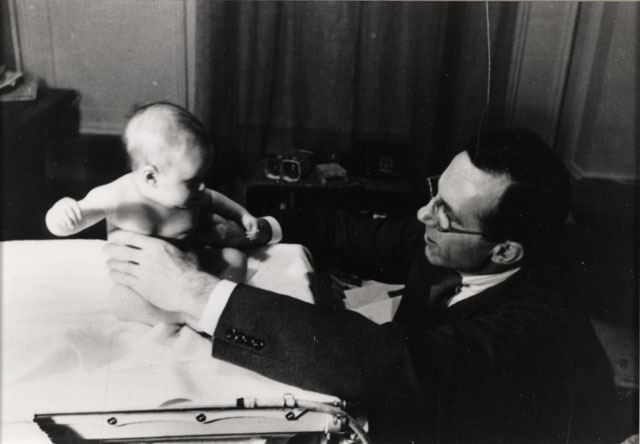 Bibliography
Dear Dr. Spock: Letters about the Vietnam War to America's Favorite Baby Doctor

(

N.Y. Univ. Press

2005).
,
Dr. Spock: An American Life

(

Harcourt Brace

1998).
.
Psychology: Benjamin Spock, Carl Rogers, and the Liberalizing Impulse in the 1950s

, in The Permissive Society: America, 1941-1965 (

Cambridge

2009),

15-52

.
,
Dr. Spock's Baby and Child Care

,

7

th ed. (

Pocket Books

1998).
.
Spock on Spock: A Memoir of Growing up with the Century

(

Pantheon Books

1989).
.