Topic Page: Thoreau, Henry David (1817 - 1862)
Summary Article: Thoreau, Henry David
From Encyclopedia of American Studies
It is one of the most famous relationships in American literary and cultural history: Ralph Waldo Emerson, mentor to Henry David Thoreau, protégé. The men's complementary roles are just as well known: Emerson the theoretical philosopher, Thoreau the practical actor. Certainly there is a good deal of truth to such a dichotomy, as even a cursory glimpse at their most famous texts indicates: Emerson's "Nature," "Self-Reliance," and "The Divinity School Address" are philosophical calls to action, while Thoreau's Walden and "Resistance to Civil Government" (later titled "Civil Disobedience") are reflections upon the meanings of actions already taken. Yet such an account shortchanges Thoreau, for he contained both sides of the division within himself, and an accurate assessment of his legacy must thus include both the actions he took and the philosophies he expounded.
Born in Concord, Massachusetts on July 12, 1817, Thoreau developed his attachment to words and ideas at an early age. At ten years old he composed his first known work, "The Seasons"; at eleven he attended Concord Academy with his beloved older brother John; by sixteen he had matriculated at Harvard College; and two years later he was already teaching school between college terms. It was in 1837, however, that Thoreau began his two most important literary and philosophical ventures: his journal, in which he would write consistently until November 1861 (six months before his death) and which would total over two million words; and his friendship with Ralph Waldo Emerson and other members of the burgeoning Transcendentalist movement (including Margaret Fuller and Jones Very). Out of the ideas developed both in the journal and in his constant conversations with Emerson and his circle came the bulk of Thoreau's philosophy, most famously expounded in Walden (1854); it was a philosophy which emphasized a solitary understanding of nature, work, and self as a prerequisite to responsible social participation and action.
Because of that emphasis on solitude, Thoreau's most famous actions are precisely those which he undertook alone: his two and a half year sojourn in a cabin on Walden Pond, begun on July 4, 1845; and his arrest, in July 1846, for failure to pay a tax which would support the nation's ongoing involvement in the Mexican-American War. Just as the former action produced Thoreau's most famous book, the latter served as the impetus for his best-known essay, "Resistance to Civil Government" (1849). Yet while those actions may exemplify the individualist side of Thoreau's philosophy, they do not fully encompass the socially committed and responsible side. For that one must turn to an underappreciated aspect of Thoreau's life and legacy: his work for the Abolitionist cause in the crucial decade preceding the Civil War. That work included participation in the Underground Railroad in 1851, lectures in support of John Brown in 1859, and, most importantly, a July 4, 1854 lecture entitled "Slavery in Massachusetts" which fully illustrates the depth and sincerity of Thoreau's active involvement in his era's most pressing social cause.
It is no coincidence that the "Slavery" lecture, like the move to Walden, took place on July 4: Thoreau's philosophy and actions (like those of his mentor and friend Emerson) were self-consciously concerned with the promise and problems of the ongoing American experiment. And both sides of his persona have much to offer to all Americans: his philosophical belief in the importance of solitary communion with nature, self, and work (which provided many of the founding principles of the modern environmental movement); and the actions of dissent, resistance, and social responsibility which that philosophy produced (and which inspired such twentieth-century activists as Gandhi and Martin Luther King, Jr.). Thoreau may have died far too young, of tuberculosis on May 6, 1862 (twenty years before Emerson), but the legacies of his cabin and his commitment, his journal and his jail cell, have far outlived him.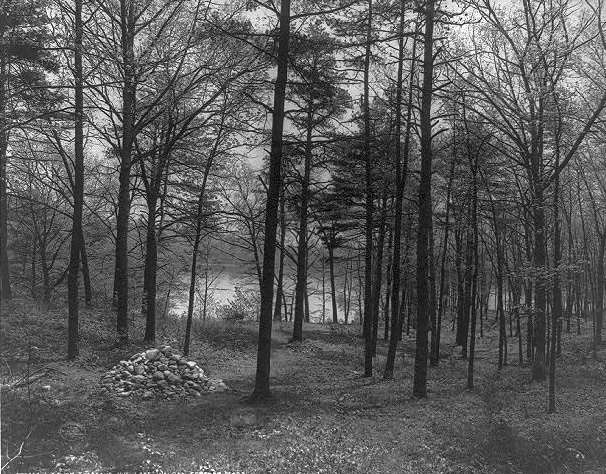 Bibliography
The Days of Henry Thoreau

(1965, rev. 1982;

Princeton Univ. Press

1992).
,
The Days of Henry Thoreau: A Biography

(

Dover

2011).
,
Thoreau's Democratic Withdrawal: Alienation, Participation, and Modernity

(

Univ. of Wis. Press

2010).
,
Reimagining Thoreau

(

Cambridge

1995).
,
The Shores of America: Thoreau's Inward Exploration

(

Univ. of Ill. Press

1958).
,
Petrulionis, Sandra Harbert

;

Laura Dassow Walls

, eds.,

More Day to Dawn: Thoreau's Walden for the Twenty-First Century

(

Univ. of Mass. Press

2007).
Emerson and Thoreau: Transcendentalists in Conflict

(

Wesleyan Univ. Press

1966).
,
Henry Thoreau: A Life of the Mind

. (

Univ. of Calif. Press

, 1986).
,
Natural Life: Thoreau's Worldly Transcendentalism

(

Cornell Univ. Press

2004).
,
Henry David Thoreau and the Moral Agency of Knowing

(

Univ. of Calif. Press

2001).
,
The Writings of Henry D. Thoreau

, ed. by

Harding, Walter

et al.,

12

vols to date. (

Princeton: Princeton University Press

, 1971-).
.